NES demo based on the pirate multicart with a romantic storyline and the Unchained Melody in the menu.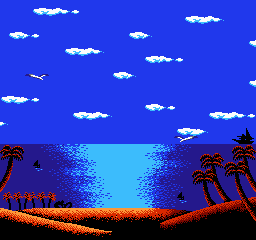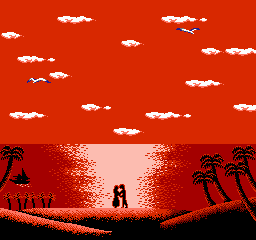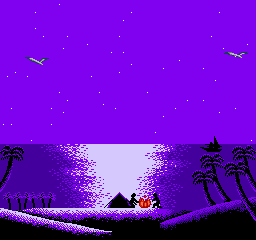 What's new?
Better handling of quick switching of slides.
Darker palette for birds at night.
Other insignificant improvements in graphics.
Fixed minor bugs in the engine.
Music represented in more compact format (takes 40% less space lossless).
NSFe file embedded into demo, so it can be easily ripped from the ROM file.
The secret mode of the Universe control (but don't tell about it to your psychiatrist).
The super secret mode of proud birdie with special effects from the legendary Michael Bay.
Download: unchained_nostalgia.zip (20KB). Project page →